Report Results via Email Attachment
We are pleased to enable a new Email Notification option to Recent Report Results: On - Email with Attachment. This is a global preference and applies to all results you receive in exp.o Visibility.
To set your preference, select the Notification Icon on the Recent Report Results panel.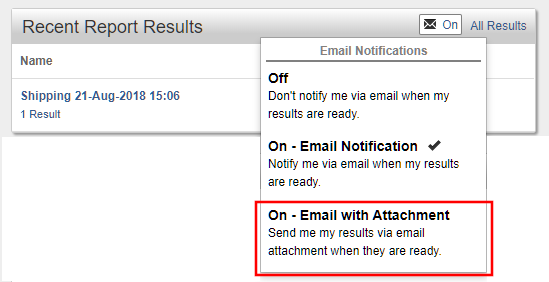 Questions?
Please contact your local Expeditors representative.
Previous exp.o Visibility What's New: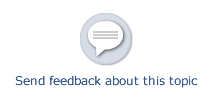 © 2018 Property of Expeditors International of Washington, Inc. and its subsidiaries.
Business Confidential and Proprietary. Reproduction by written authorization only.
- Created by: Expeditors Technical Communications Department -